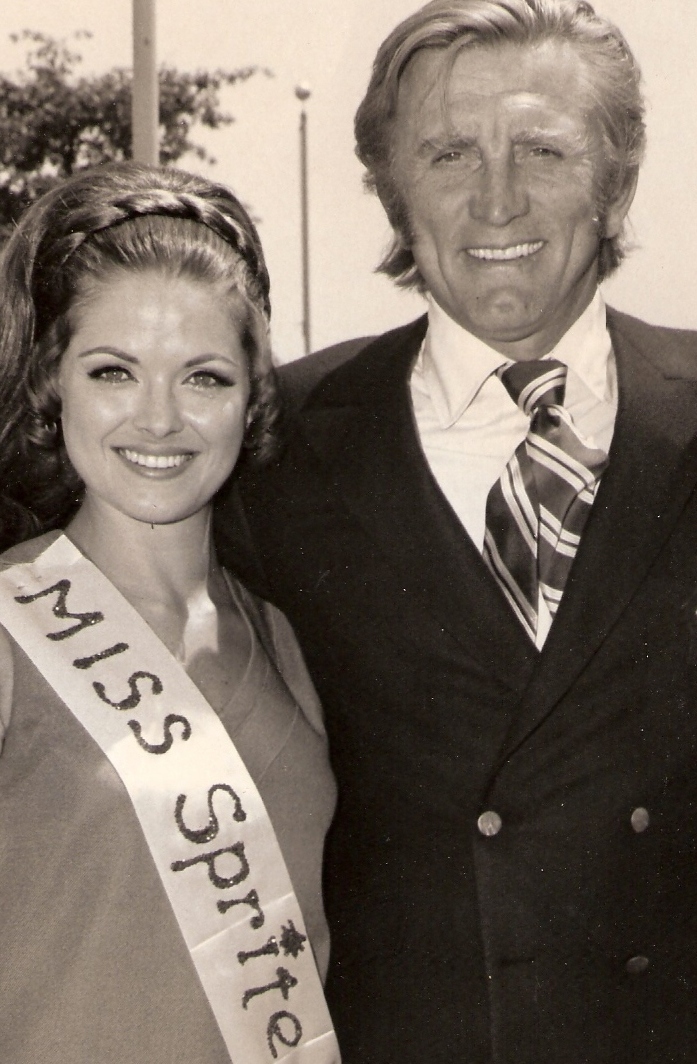 Standing picture perfect next to Kirk Douglas as Miss Sprite of 1969, Glenda was the classic model of the '60s. Glenda began her career as a model with Atlanta Models & Talent, Inc. during that decade.
However, when she started a family in 1970, she left the modeling business to be a full-time mom and assisted her husband with his real estate business. This Southern belle has led a full life as wife, mother, career woman, and now a grandmother—lovingly called "Mimi."
Today, Glenda has a new career with Isagenix. But, like most people, she went through her own trials, but always maintained a positive outlook on life through her faith.
Now at 72, look at her!
So what is Glenda's secret to aging well? To Glenda, it's nothing mind-blowing…
"You have to have mental clarity and a positive attitude," describes Glenda. "That comes with your spirituality, quality time with family and friends, a purpose to your life, and of course, healthy nutrition."
She believes in maintaining a positive attitude and refuses to let circumstances steal her joy.
Glenda says, "I was blessed with good genes from my parents, but my mom always told my sister and me that beauty is only skin deep. She taught us that true beauty comes from within. When you feel good on the inside, it shows on the outside. Your heart should be in the right place, then your joy will shine through your eyes."
Eternally Isagenix

Glenda is as active today with Atlanta Models & Talent, Inc. booking commercials, film, and print work. But like most, she went through a period of unwanted weight gain.
"In 2012, I ran into my friend Bonnie at a boutique shop," describes Glenda. "She looked amazing and I asked, 'What are you doing? You look great!' And that's when she told me about Isagenix."
This of course sparked a bit of interest in Glenda's curiosity since she was getting ready to attend her 52nd high school reunion which was a month away.
"The next day, I signed up for the President's Pak," shares Glenda. "As months went by, I continued to lose weight using IsaLean® Shakes and Cleanse for Life®. I will be a lifetime user of these products, and I think that makes an impact on others when you share this."
Glenda firmly believes that it's never too late to set new goals to feel and look your best.
She remarks, "I look forward to sharing my Isagenix experience with others, but especially with women my own age, so that they will experience aging gracefully and become healthier."
3 Tips to Healthy Aging

1. Watch What You Eat
I've always believed that you need good fuel for a healthy body. Isagenix is excellent nutrition, and you are feeding your body the proper nutrients that it is craving.
2. Be Physically Active
You have to lead an active lifestyle at any age, but especially for us senior adults. One of the ways that I remain flexible is during my morning hot shower I stretch under the warm water to loosen my muscles. I walk almost every day, practice some yoga, and use hand weights. I also do Pilates and work with a trainer.
3. Have a Positive Attitude
It's easier when you can look in the mirror and see a reflection of good health. I have always practiced good skincare, and I love Rejuvity® because it keeps my complexion camera ready.
- See more at: www.wolfeagle.isagenix.com/